Meet the Founders of AccidentPlan
Brendan Dawson, Founder
For over 10 years, Brendan has been solely responsible for the day-to-day trucking operations of a $400 million 38-unit fleet of mobile TV production units. Throughout his professional journey, he has also become advanced in trucking logistics, safety, personnel, procurement, maintenance vehicle design, specification, and more.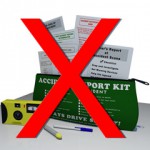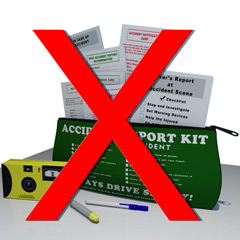 Baffled by the outdated zippered pouch and disposable camera approach, he discovered the idea for AccidentPlan when he was unable to find a more efficient alternative for his drivers. Over the course of his career his fleet has had very few accidents, but continued to identify problems with the zippered pouch accident kit–they were expensive to ship, cumbersome, and often illegible. "There's much less room for error with AccidentPlan," he says. "It's time stamped, original, and you get photos right away."
Patrick Fay, Vice President of Engineering
Patrick Fay has over 16 years' experience in the accident reconstruction industry. He leads the In-House Computer Graphics department at Fay Engineering, and has helped explain dozens of trucking accidents for court cases across the USA. Patrick has overseen the development of our product and interactive training module, drawing on his computer science background and his experience in software interface design.
Patrick believes that AccidentPlan can level the playing field for truck drivers and trucking companies by helping the driver capture the information he/she knows is important. "Some of the data is gone the moment the accident scene is cleared away," he says. "AccidentPlan gives you the best chance you have to get that data while it's still there."