How It Works
Guides the driver step by step through the challenges of an accident scene
Immediately notifies the motor carrier when an accident has occurred
Helps a driver gather and store vital accident scene information
Creates a thorough, detailed accident report
Online Training 24/7
Learn proper protocol for collecting all necessary information
Understand effective accident scene conduct
Access training any time from your phone or handheld device
Keep drivers on the road, not in a classroom
Motor Carrier Benefits
Reduces exposure to liability
Provides peace of mind for less than $0.07 per day
Immediate response to critical events
Rapidly delivers invaluable information
Records weather conditions and GPS location
Detailed report for investigation and claims
Driver Benefits
Provides a reliable guide during critical moments
Empowers drivers with increased confidence and reduced stress
Helps users make smart choices under pressure
Directs driver attention to the task at hand
About AccidentPlan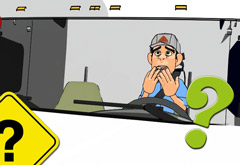 You know all about the high risks and potential liabilities that can come with a crash in the commercial driving industry. When reeling from the after-effects of an accident, it can be extremely overwhelming for a driver to complete all the necessary steps in order to avoid unfair penalties.
When an accident occurs, a commercial driver must take specific actions in order for the incident to be treated fairly. The level of detail and accuracy of an accident report can make a huge difference in helping companies avoid unjustified liabilities. Drivers who are untrained in accident scene procedure risk exposure to liability simply by saying the wrong thing, or collecting inaccurate information from the scene.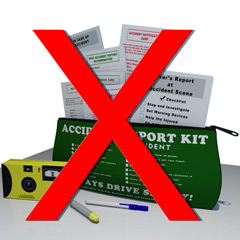 If you're still using a paper accident kit–the ones that are expensive to ship and come with a disposable camera–we have a better solution. AccidentPlan is a mobile app that guides drivers through the entire process of securing an accident scene with the swipe of a smartphone. It also shows users how to document all necessary components, and culminates in a comprehensive accident report.
As soon as it is deployed, the app also automatically sends text and email notifications with the exact location of the crash, which gives you the opportunity to gather your response team as quickly as possible.
Information is power. With AccidentPlan, you can be sure you're ready for the challenges of the road.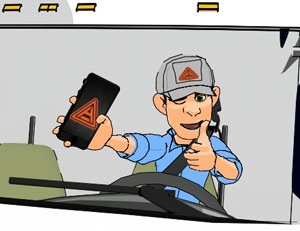 Who Created AccidentPlan?
Brendan Dawson, Founder
For over 10 years, Brendan has been solely responsible for the day-to-day trucking operations of a $400 million 38-unit fleet of mobile TV production units. Throughout his professional journey, he has also become advanced in trucking logistics, safety, personnel, procurement, maintenance vehicle design, specification, and more.
Baffled by the outdated zippered pouch and disposable camera approach, he discovered the idea for AccidentPlan when he was unable to find a more efficient alternative for his drivers. Over the course of his career his fleet has had very few accidents, but continued to identify problems with the zippered pouch accident kit–they were expensive to ship, cumbersome, and often illegible. "There's much less room for error with AccidentPlan," he says. "It's time stamped, original, and you get photos right away."
Patrick Fay, Vice President of Engineering
Patrick Fay has over 16 years' experience in the accident reconstruction industry. He leads the In-House Computer Graphics department at Fay Engineering, and has helped explain dozens of trucking accidents for court cases across the USA. Patrick has overseen the development of our product and interactive training module, drawing on his computer science background and his experience in software interface design.
Patrick believes that AccidentPlan can level the playing field for truck drivers and trucking companies by helping the driver capture the information he/she knows is important. "Some of the data is gone the moment the accident scene is cleared away," he says. "AccidentPlan gives you the best chance you have to get that data while it's still there."
Subscribe Today
Driver's Lounge