On behalf of Skidmore and the entire team at AccidentPlan, let the trials of 2020 shrink behind us in the rear view mirror and let us welcome the new year with a clean windshield and fresh perspective on the opportunities in front of us.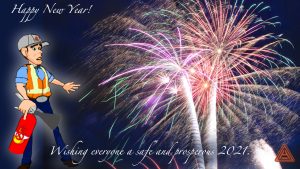 We look forward to traveling to see our friends and colleagues once again.
Wishing a safe and prosperous 2021 to one and all!
Brendan