Dear Friends,
These are strange days indeed, aren't they?
While most of the nation has come to a grinding halt, the backbone of our economy seems to have remained strong, at least for now.
While the rest of us are holed up in our homes, America's drivers remain on the road, risking their health and safety to bring us our daily bread.
Even in the best of times, truckers face the hardship of living on the road with limited facilities for basic human needs; sleep, food and hygiene.
Today, sit-down restaurants are shuttered across the country.  Truckers can't use the drive-through and the drive-throughs often aren't serving walk-up customers.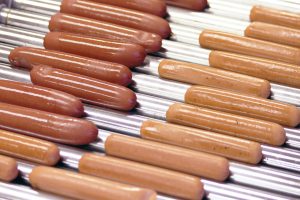 Many have been refused access to the lavatory at shipping and receiving locations.  Many say they are living on hot dogs.
I have seen videos posted by drivers who can't find hand sanitizer.  They can't find food.  They can't even find a toilet, let alone toilet paper.
These hard-working men and women are at once our most vital, and our most vulnerable population.
We didn't have enough people to do this job before the COVID.  Where will we be if these folks get sick?
I'm not certain what any of us can do to help them except to create awareness of the problem.
Please help us get the word out to the retail and trucking communities to help keep our drivers provisioned so they can continue to serve a nation in crisis.
When a driver gets to your dock, show a modicum of hospitality.  Let them use the restroom.  If your business has provisions that they need, please allow them access to your stock.
They are the only ones bringing us what we need.  Let's make sure they have what they need.
Please share this message with your colleagues and across your social networks and media outlets.
Use these hashtags for greater attention.
#cnn #foxnews #npr #abcnews #nbcnews #cbsnews #target #costco #wal-mart #homedepot #kroger #safeway #wholefoods #amazon
Thank you,
Brendan Dawson, Founder & CEO-AccidentPlan