Rights and Responsibilities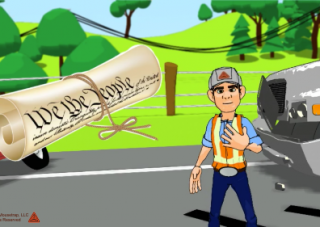 Constitutional Lessons From the Wal-Mart / Tracy Morgan Tragedy
Kevin Roper made some very poor choices leading up to the early morning hours of June 7, 2014.
The consequence of Roper's choices profoundly and tragically affected the lives of countless people who were involved in the crash on the New Jersey turnpike early that summer morning which took the life of writer and comedian James "Jimmie Mack" McNair and seriously injured actor and comedian Tracy Morgan and several others.
Years later, life seems to have moved on.  Perhaps now, with the perspective afforded by time, we can take stock of what learning is to be gained by such a tragic loss.
At AccidentPlan  we study these incidents carefully and pass the information on to our clients so that all may benefit from the findings.
Some lessons to take away from this tragedy are strikingly clear.  Others may be far less obvious.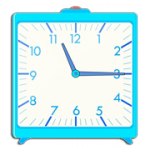 To review, Roper chose to commute 800 miles by car from his home in Georgia to the Wal-Mart terminal in Delaware before starting his 14-hour shift behind the wheel of his tractor-trailer.
He did not choose to rest, but instead stayed awake for nearly 28 hours before apparently dozing off at the wheel while going 20 MPH over the speed limit and plowing into Morgan's limousine as traffic was slowing down for a construction zone.
This is the obvious lesson and as a result, safety minded motor carriers nationwide and the underwriters who insure them have reviewed and revised long distance commuting policies in order to prevent this kind of fatigue-related incident from happening in the future.
A less conspicuous lesson lies in Mr. Roper's behavior during the ensuing investigation.
We know that he was arrested at the crash scene early on that fateful morning.  The complaint against Roper accuses him of:
"VEHICULAR HOMICIDE BY OPERATING A VEHICLE RECKLESSLY AND CAUSED THE DEATH OF JAMES MCNAIR, SPECIFICALLY BY OPERATING A 2011 PETERBILT… ON THE NEW JERSEY TURNPIKE WITHOUT HAVING SLEPT FOR A PERIOD IN EXCESS OF 24 HOURS RESULTING IN A MOTOR VEHICLE ACCIDENT…"
The full complaint is available here for review. It also accuses him of Assault by Auto against the other victims with the same lack of sleep specification.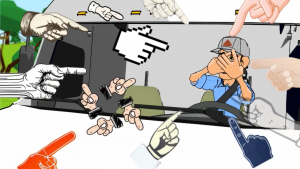 Another obvious lesson for our hard working drivers is that they can be held personally and criminally responsible for their own negligence and there is little that the employer can or should do to help them.
I doubt that Kevin Roper had any idea when he started his commute from Georgia that he would see the inside of the jail before he saw the inside of his home again.
That is something every driver must understand before they take up a profession at the wheel.  I am not certain that many of them do.
However, we also know that Roper's logs were compliant at the time he was arrested.
So how did the New Jersey State Police know that Kevin Roper had been awake for 28 hours?  What probable cause did police have for arresting him on the spot?
It is unlikely that we will ever know what transpired between Kevin Roper and law enforcement officials that day, but I can only surmise that at some point Kevin probably told them the whole story.  Heck, he probably fell asleep in the back of the patrol car.
The less obvious lesson here is that when Kevin Roper gave his roadside confession, he also gave up one of his Constitutional rights.
The Fifth Amendment to the Constitution states:
"No person…shall be compelled in any criminal case to be a witness against himself."
Kevin Roper didn't have to say anything.
That is why AccidentPlan clients coach their drivers to cooperate with law enforcement, but only answer the questions being asked and don't say any more than is necessary to advance the investigation.
Don't apologize.  Don't say you're sorry no matter how sorry you may be.  In fact, say as little as possible.  The less you speak the less likely you are to incriminate yourself.
Life has moved on.
Tracy Morgan has publicly forgiven Kevin Roper.
As far as we know, the civil cases against Wal-Mart by the victims have all been settled out of court.
Roper, who was initially facing a grand jury indictment for aggravated manslaughter, vehicular homicide and eight counts of aggravated assault, pleaded guilty last November for the lesser crimes of vehicular homicide and only four counts of aggravated assault.
The plea deal with the New Jersey Superior Court means that Roper will avoid jail time by serving 300 hours of community service and will finally be able to begin piecing his own life back together.
Would the settlements paid by Wal-Mart have been lower if Kevin Roper had exercised his Fifth Amendment right?  We will likely never know.
Would the criminal outcome have been different if Kevin Roper had followed AccidentPlan advice and stayed silent when he had the right to do so?  Would he have stayed out of jail?
Probably not.  The truth would have come out eventually and Mr. Roper deserves to answer for his actions.
No amount of speculation will bring Jimmie Mack back to his family.
So let's remember that we have rights; like the right to remain silent.
But let's a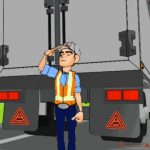 lso remember that with rights come responsibilities; like doing our best to see that everyone with whom we share the road gets home safely.
Make sure your drivers are prepared. Schedule a demo and learn more about how AccidentPlan can help.